Saturday, November 5th
(See flyer in the narthex)
Sacred Heart Parish Center
4650 80th Ave. N Pinellas Park
Our Knights of Columbus and Columbiettes invite you to their annual Bingo event.
Doors open at 10:30am, games begin at noon. Limited seats are available. Call Kim Winton 727-544-3657 or Anita Carlisle 727-512-9182 for reservations. The $45 advanced fee includes dinner. The number of games will be based on attendance.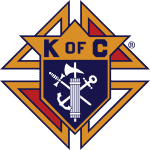 Let's Play Bingo
was last modified:
November 5th, 2022
by