Here are the key events planned for May, the month of the Rosary
Friday, April 30th , 6pm: We will bless our new outdoor rosary located outside our chapel on the east side of the church and the Legion of Mary will lead us in praying the rosary.
Saturday, May 1st , Consecration to St. Joseph: Bishop Gregory Parkes will consecrate parishes, schools, ministries and the people of the Diocese of St. Petersburg to St. Joseph, the earthly father of Jesus Christ. This will take place at the Cathedral of St. Jude the Apostle, in St. Petersburg at 12 noon on Saturday, May 1st, the Memorial of St. Joseph the Worker. The consecration will take place during Midday Prayer and it will be livestreamed for those unable to attend in person.
Sunday, May 2nd , Knights of Columbus Pancake Breakfast
Wednesday. May 5th – After 6pm Mass, our Life Ministry group will host another Candlelight Rosary and procession.
Saturday, May 8th , The 2021 Marian Congress will help us to imitate our Blessed Mother's heart of hospitality. Those who have previously consecrated themselves to Jesus through Mary are especially invited to renew your commitment at the Congress.
Saturday & Sunday, May 8/9th – May Crowning at all Masses.
Friday, May 14th – The Men of St. Joseph group will lead us in a rosary, beginning at 6:30pm
Sunday, May 16th – The Ascension of the Lord
Saturday, May 22nd – The Columbiettes will be sponsoring a morning of prayer and reflection for the women of our parish
Sunday, May 23rd – Pentecost Sunday
Wednesday, May 26th – following morning 8:15am Mass you can pray the rosary with some of the school children and our Consolation Ministry. We hope to have a special rosary that is being built ready for this.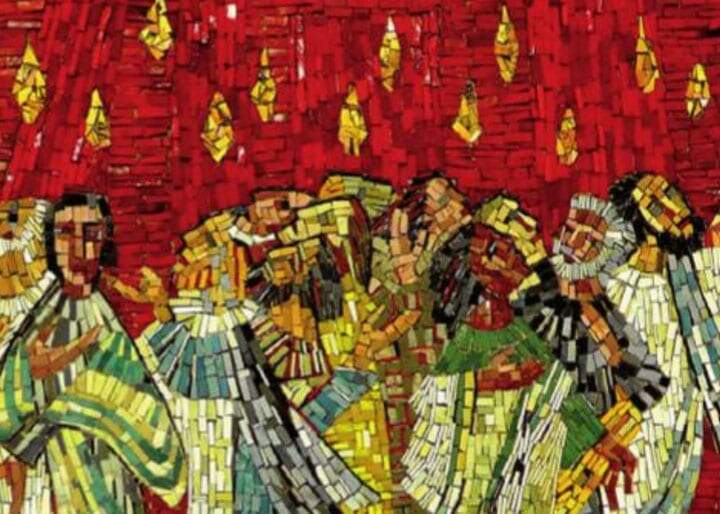 Looking Ahead to May
was last modified:
May 20th, 2021
by