June 9th ~ Friday at 11:00am
Fletcher's Early Bird Dinner Theatre
Come and join us on Friday, June 9t.h for the 11:00am Dinner Theatre Show – "Sylvia".
Dinner Buffet & Show is $36 per person (cash or check only—no plastic—pay at door) and we will have an enjoyable afternoon at the theatre! Reservations must be in to me by June 2nd.
Contact: Judy Reed at (727) 215-0913. We will meet that Friday morning at 10:45am in the church parking lot.
Sylvia—A modern romantic comedy about a marriage and a dog. "Dramatic literature is stuffed with memorable scenes, but none is as immediately delicious and dizzy as the one that begins in A.R. Gurney's new comedy, SYLVIA…" -NY Times. "I can only call it one of the most involving, beautiful, funny, touching and profound plays I have ever seen…" -NY Daily News. "Gurney's mad comedy is the most endearing good time to trot down the pike in many a moon. Howlingly funny…" -BackStage. Poster design by Tomas Arteaga.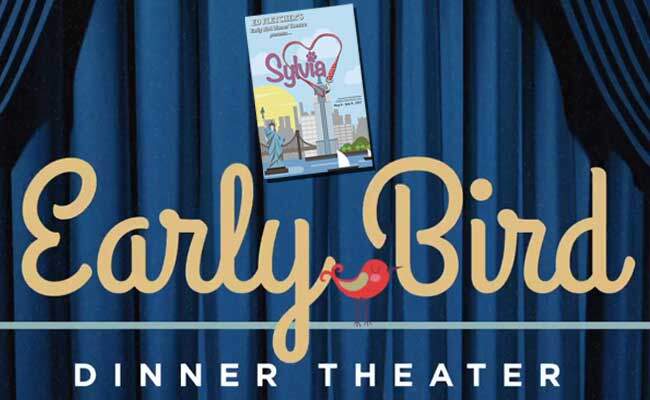 Silver Foxes (55+ Men & Women)
was last modified:
June 9th, 2017
by